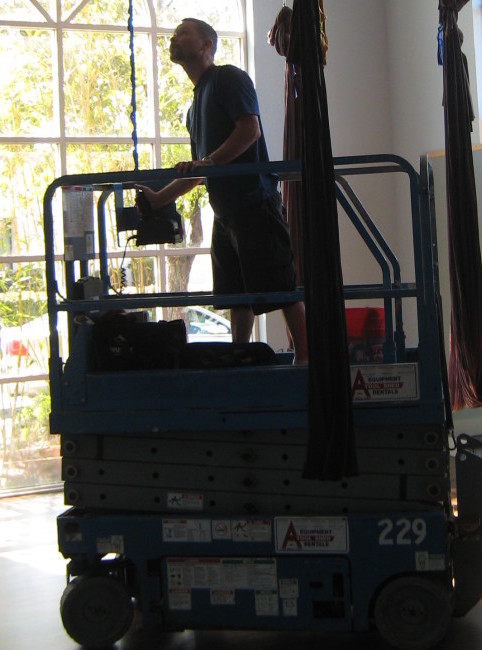 Hammock Installation
Want a hammock of your own? Get it installed professionally with a TYS® Aerial Hammock Installation!  
We have a unique combination of skills and experiences that allow us to view an Aerial Hammock Installation from the perspective of structure, equipment and usage.  Once we have done a Site Assessment for you, it is time for an Installation.
Our Home Basic Installations starts at $250.
Product Description
We are much more than just a general contractor. We have the knowledge and expertise that you are looking for in Aerial Hammock Installation.
It can be hard to know where to begin when installing your Aerial Hammock.  Installing an Aerial Hammock is not the same as installing a ceiling fixture.  Both the ceiling structure and hammock required to support the weight of your body along with the dynamic load that is generated through movement.  For the safety of yourself, family or students, you want the installation to be done right!
We look at an installation from the perspective of the ceiling structure for Aerial Yoga, equipment needed for the installation and the building structure.  Since we are the leader in Aerial Yoga Teacher training, we know how the equipment will be used  for Aerial Yoga!  We offer Aerial Yoga classes in our Campbell studio seven days a week, so we understand the importance of doing the job right.  Our installation is done with the highest level of standards and safety
For both studio and home installations, the estimate is determined through the Site Assessment service.  We can custom tailor your Installations by adding  the following services:
design the layout of the hammocks
reinforce the ceiling structure before the installation
maintain the equipment with follow-up safety inspections
Please contact us for more information and price.
Additional Information
| | |
| --- | --- |
| Weight | 30 lbs |
| Dimensions | 20 x 20 x 20 in |